—FEED YOUR BRAIN—SOLshine Photo Nutrition™
THE BALANCED 'SPECTRAL' DIET™
Enlightened HealthSpan & Longevity
 All of the blood in your body circulates thru the eyes every two hours.
Light entering the eyes is absorbed by the blood cells producing a cascade of beneficial events and is called . . . "blood" photobiomodulation.
Light converts to "photocurrent" and ignites metabolism & synchronizes circadian rhythms that control appetite, energy, mood, sleep, libido and so much more.
experience HealthSpan & Longevity "Photo Nutrition" from the Original Full-Spectrum Light Pioneers —1987

"We have finally learned that light is a nutrient much like food, and like food, the wrong kind can make us ill and the right kind helps keep us well." —Dr. John Ott
HEALTH AND LIGHT — 3,000,000+ sold
—Light Activated Longevity
Dr. John Ott's fascinating research demonstrated that light quality dramatically impacts life span. 
We now spend more than 90% of our time indoors.
 "We are all light deficient and this deficiency may be the source of our physical and emotional problems."   — Dr. John Ott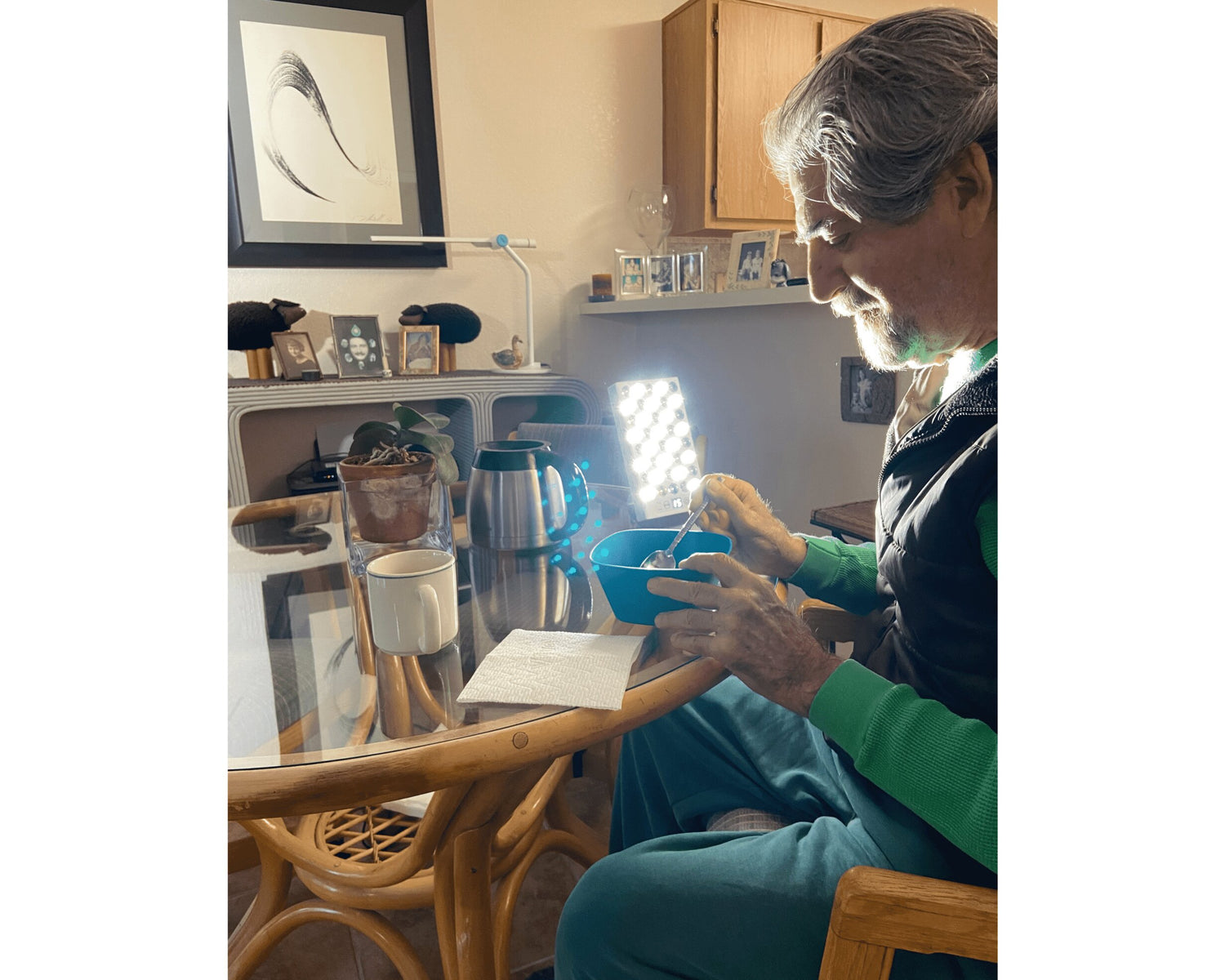 SOL PhotoVites™
—Light Activated HealthSpan
As the full-spectrum light pioneers (Ott Light Systems, 1987-98), we introduced full-spectrum SAD lights —the #1 choice of medical professionals and health seekers alike.
Now as a non-profit, we're delighted to introduce our 2-mode protocol next-gen Nutritional Light Therapy.
Reduce Your Risk of Mal-illumination
SOL PhotoVites™ — powered by — SOLshine Photo Nutrition™
May We Enlighten You?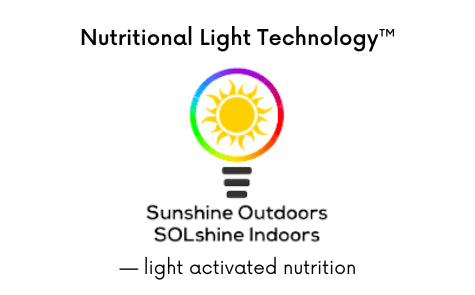 Disclaimer
No statement or opinion expressed on this website has been evaluated by the Food and Drug Administration. No product offered for sale on this website has been evaluated by the Food and Drug Administration. All content within this website is commentary or opinion and is protected under Free Speech laws. The information herein is provided for educational purposes only. It is not intended as a substitute for professional advice of any kind. Always consult your own licensed medical practitioner if you are in any way concerned about your health.